Omi Tsukiyono

Real Name

Mamoru Takatori

Code Name

Bombay (Kapitel), Persia (Glühen)

Age

17

Blood Type

O

Height

163cm or 5'3

Image Flower

Freesia

Birthday

February 29 (Pisces)

Weapons

Crossbow, blow gun, arrows and darts

Seiyuu

Hiro Yuuki

English dub

Jamie McGonnigal
Due to his computer skills, Omi (オミ?) is in charge of gathering information and planning Weiß's missions. He uses a crossbow, bow and poisoned darts as his weapons. Omi was kidnapped when he was eleven, and as his father refused to pay ransom, he was saved by Persia who trained him for a killer.[2] Omi lost his memories due to shock and doesn't remember his life before Kritiker at the start of the series, but as the action unfolds he discovers he is in fact Mamoru Takatori (鷹取衛Takatori Mamoru?), son of Reiji Takatori - head of the Takatori family, who are in some way related to almost all the missions the boys have to take. Later, in the Dramatic Precious drama CDs, he finds out that he is really Shuichi Takatori's biological son. He assumes the position "Persia" in Glühen.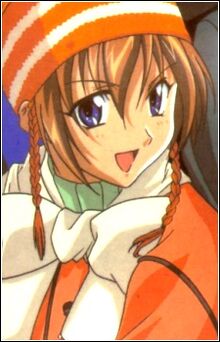 Ad blocker interference detected!
Wikia is a free-to-use site that makes money from advertising. We have a modified experience for viewers using ad blockers

Wikia is not accessible if you've made further modifications. Remove the custom ad blocker rule(s) and the page will load as expected.