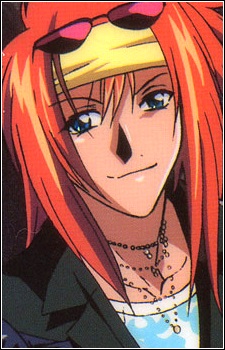 Schuldig

Name

Schuldig (シュルディッヒ)

Age

22

Height

178cm or 5'10"

Ability

Telepathy and mind control

Weapon

Gun

Origin

Germany

Seiyuu

Hikaru Midorikawa

English dub

Jeff Swarthout
Both sadistic and masochistic to an extent, Schuldig enjoys messing with people's heads, which is all too easy given his power of telepathy. He claims that people's minds taste like honey; however, he also complains that at times he can't tell which thoughts are his. Schuldig means "guilty" in German and Dutch.
Ad blocker interference detected!
Wikia is a free-to-use site that makes money from advertising. We have a modified experience for viewers using ad blockers

Wikia is not accessible if you've made further modifications. Remove the custom ad blocker rule(s) and the page will load as expected.